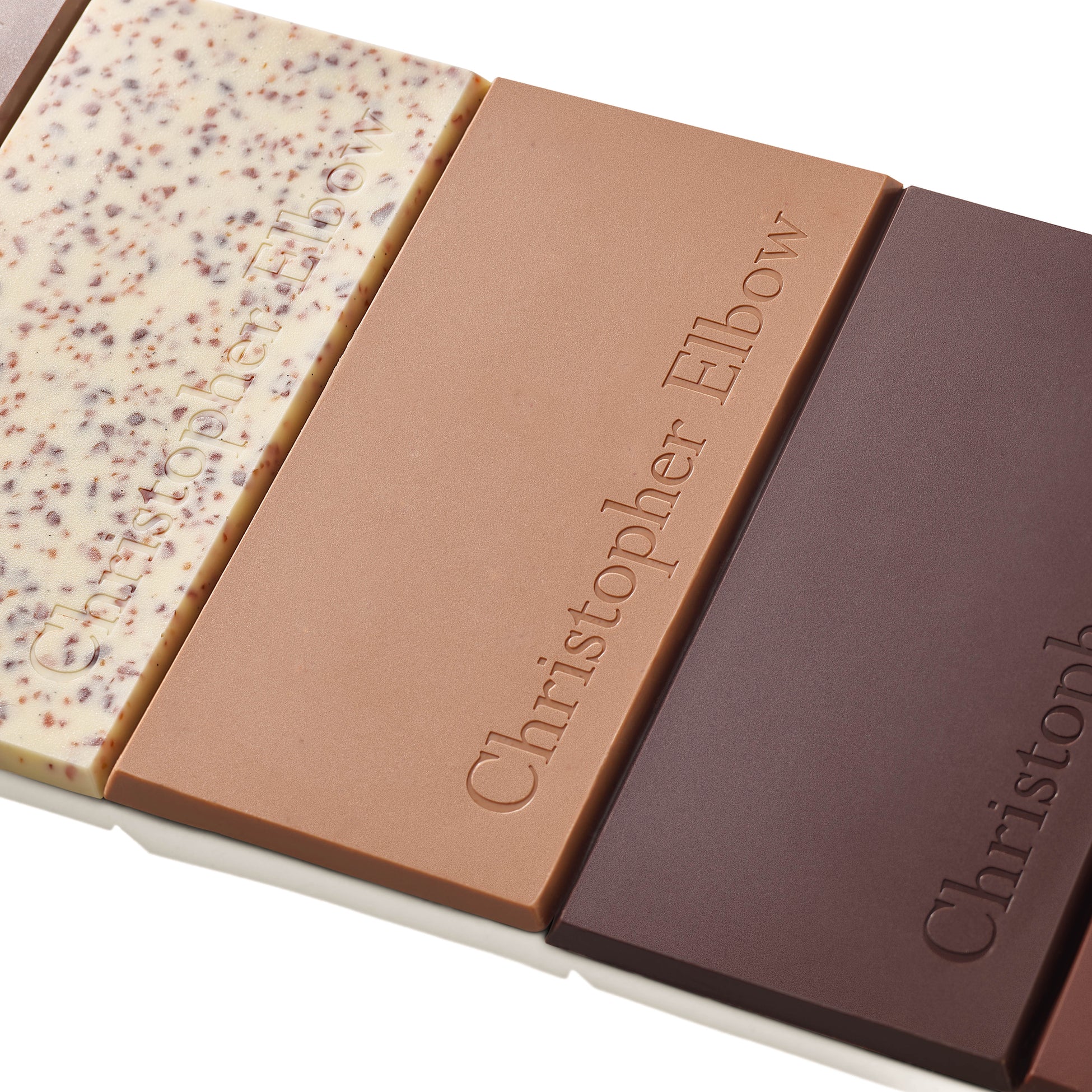 FAQs
General Questions
Are your chocolates gluten-free?
We have had a representative sample of our products independently tested for gluten, and our products, including our bonbons, tested well below the FDA "gluten-free" limit of 20 parts per million, coming in at 5 parts per million. While we do occasionally make items that contain gluten in our facility, we isolate all allergen ingredients in accordance with FDA regulations. If you have a gluten intolerance or allergy, please be aware of your own tolerance to trace amounts of gluten. If you have any specific dietary restrictions, we encourage you to give us a call at 816-842-1300 so that we can assist you.
Do you have any sugar free chocolates?
At this time, we currently do not offer any sugar-free selections.
How long do your chocolates last? How quickly should they be consumed upon receiving?
We recommend enjoying our bonbons within 2 weeks of receiving them for ultimate freshness. Our assortments contain fresh ganache, which only has a 2 - 4 week shelf life.
The shelf life of other confections we produce varies by product.
Here's a guide to help:
Product Shelf Life
Boxed Collections (Bonbons): 2 - 4 weeks
Chocolate Bars with nuts: 6 months
Chocolate Bars with milk chocolate: 9 months
Chocolate Bars with dark chocolate: 12 months
Nuts: 9 months
Toffees: 3 months
Pecan Caramels: 6 months
Peanut Butter Patties: 3 months
Pate de Fruits: 6 months
Drinking Chocolates: 12 months
Dark Chocolate Sauce: 3 months
Caramel Sauces: 6 months
Shipping/Ordering
Do you ship internationally?
Due to the fragile and extremely perishable nature of our chocolates, we only ship to Canada outside of the United States.
Do you participate in First Fridays at your Kansas City store?
Currently, yes! On First Fridays, we open from 4pm - 7pm with special pricing on select bonbons of $1 per piece and sometimes other in-store promotions.
What is your return policy?
Since we sell food items, we don't accept returns. However, if there is an issue with your order, please let us know and we'll do whatever we can to make it right for you. For all shipping related questions, please visit our shipping policies page for any additional information you might be looking for.
Can I checkout with shipping for multiple addresses?
Our checkout only supports single addresses for shipping at checkout. To ship to multiple addresses, you will need to place multiple orders.
California Proposition 65
Click here for our full Proposition 65 Statement.
We consider our chocolate and cocoa products to be in compliance with current Prop 65 regulations. We will adjust our policies as necessary as more information on new Prop 65 standards becomes available.