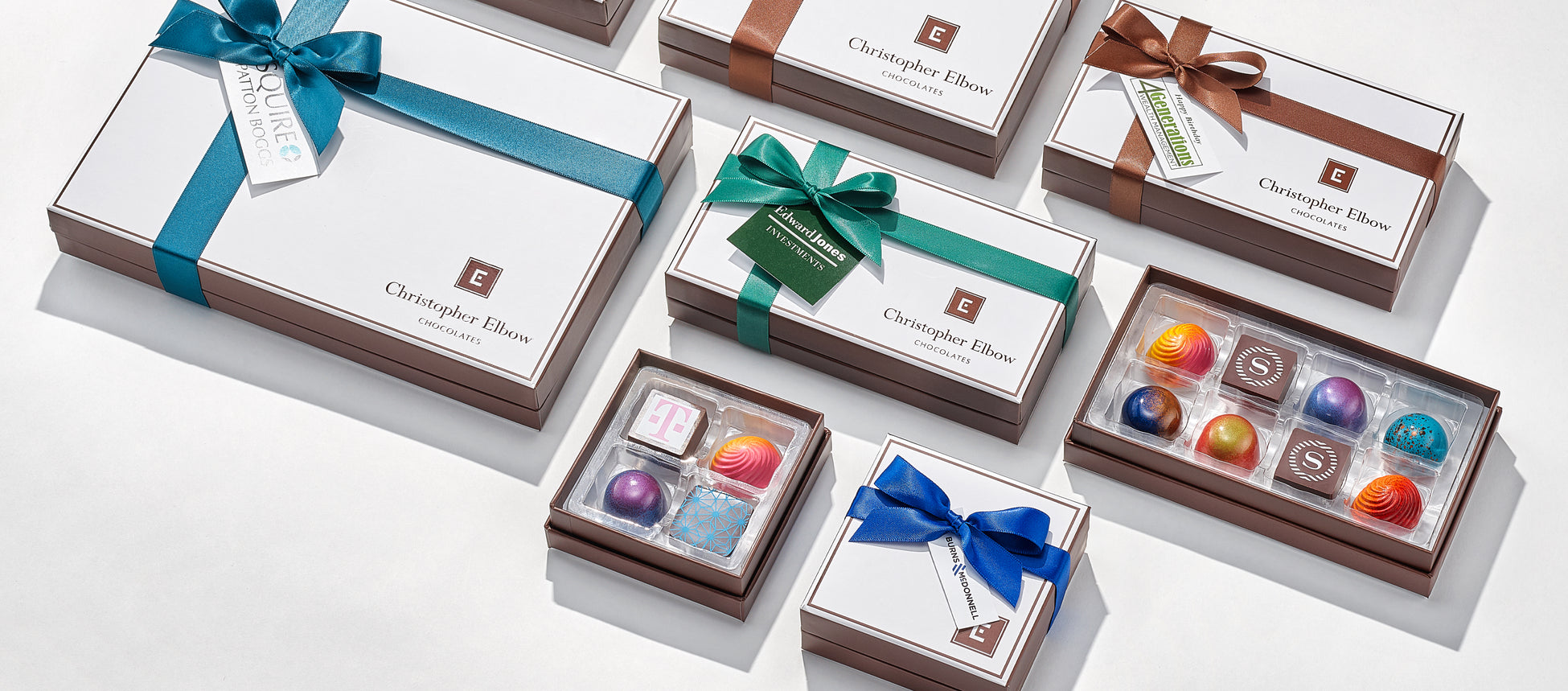 Corporate and Custom Gifting
Whether you're looking to impress prospects and clients or thank employees, we want to help you create gifts that leave a lasting impression.
Contact Us
About & Highlights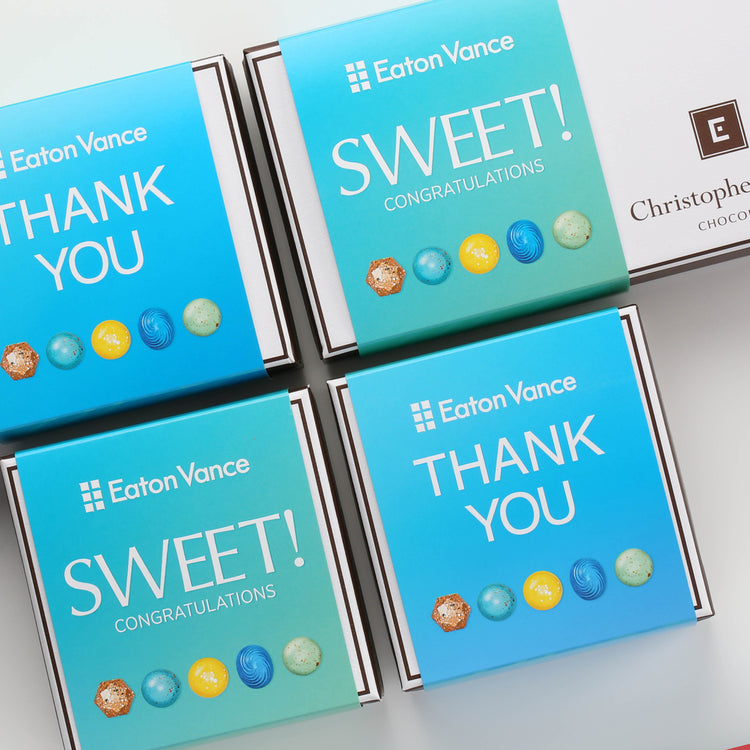 Custom Sleeves
Choose from several designed sleeve templates or provide your own graphic for any collection size.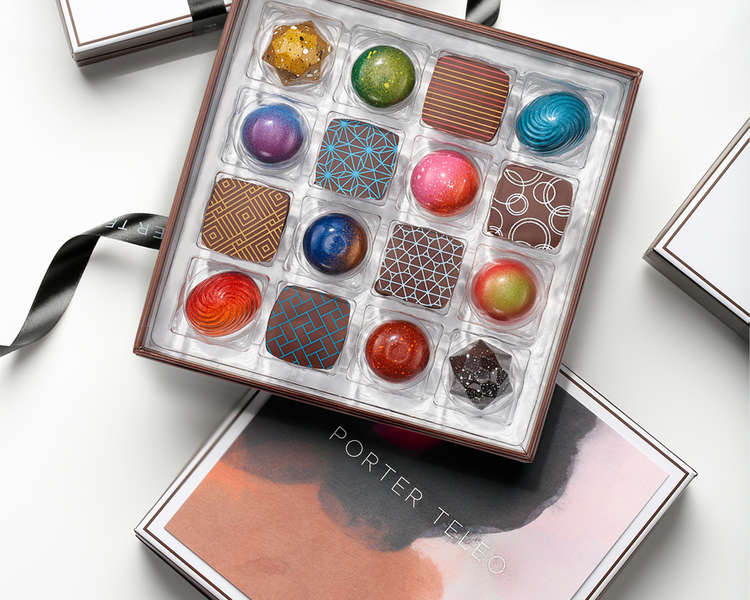 Represent Your Brand
Choose a ribbon color and create a custom hangtag featuring your business' logo and message.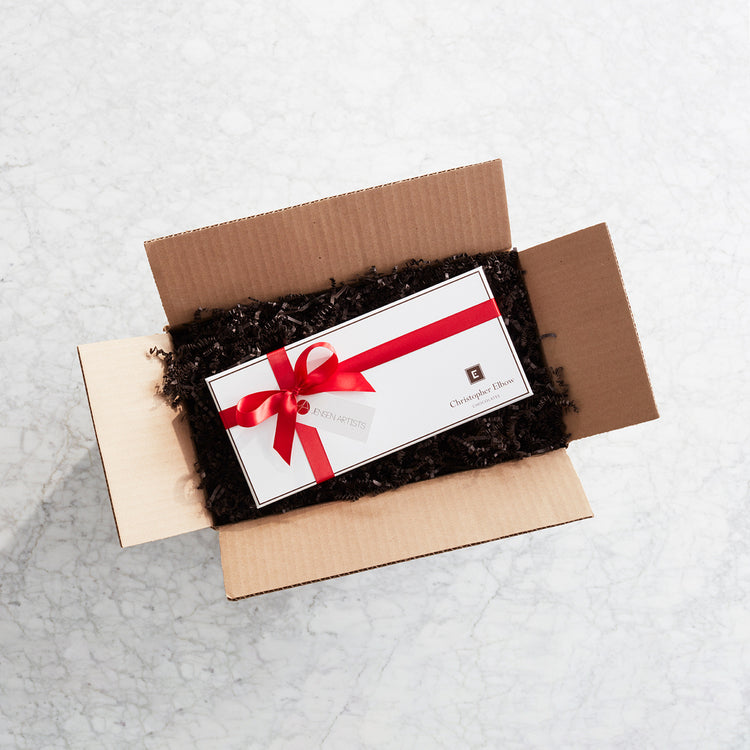 Gift Fulfillment
Easy shipping anywhere in the United States. Insulated packaging and gel packs included free of charge when needed.
Gift to Impress
Let our team of experts assist you in choosing from our delicious, handmade chocolates for a gift that is as impressive as it is memorable. Explore all that Christopher Elbow Chocolates can do for your business.
Download Our Gift Guide